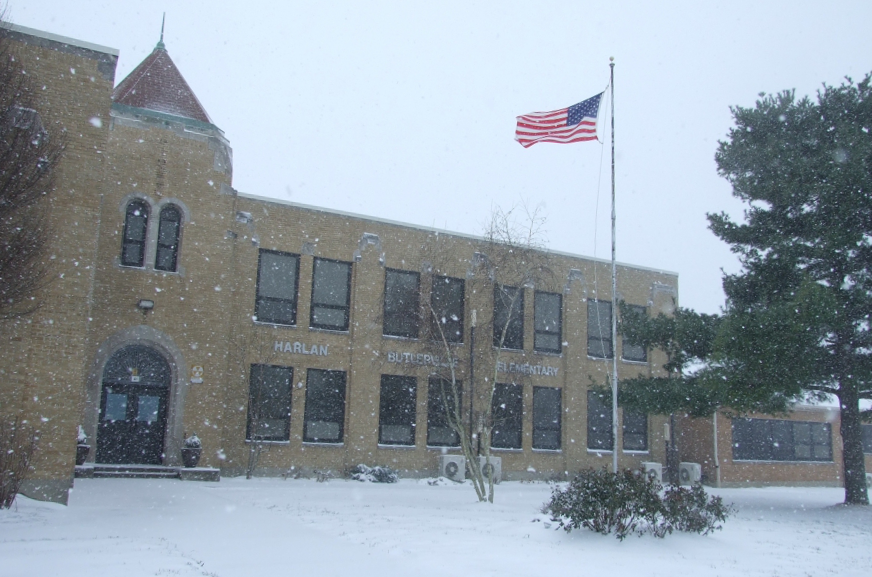 7 Practical Reasons that Snow Days Are Essential
Pledge to Snow Day in 2020
For decades, waking up to a fresh sheet of snow and an unexpected day off was not only exhilarating and a tradition, but also essential for mental health to catch up on sleep, homework, grading, and spend a loving day with family. Some school boards are considering trading snow days for remote classes… permanently. Let them hear your voice that snow days are more than a tradition, but essential for teachers, parents, and students who have already given up so much in this difficult year.
Snow Day Calculator has been sharing the magic of snow days with our community for over 13 years. We cannot let the snow day disappear without having our voice heard so we have organized a nationwide petition in support of snow days. Sign your name below and #PledgeToSnowDay and tell your school district and state that #SnowDaysAreEssential.
We know its not snowing yet – but school boards are talking about these issues NOW. Make your voice heard.
Practical Reasons that Snow Days are Essential
It's easy to get caught up in the emotional aspects of snow days (and there are many both nostalgic and sentimental) but there are several practical reasons why snow days are essential especially during this unprecedented pandemic.
Universal stress relief — school is stressful. Grading, projects, sports, activites, lesson planning, homework. Not one person (teachers or students) has been on top of EVERYTHING they needed to do every single day. When stress mounts, it gets even harder to buckle down and get things done. Studies have shown that taking even a small amount of time away from a stressful routine pays off in droves by increasing engagement, learning, creativity, and overall mental health.
The benefit of an unexpected day off is that there is really nothing planned and all there is left to do is relax, recharge, and collectively catch our breath and catch up on work.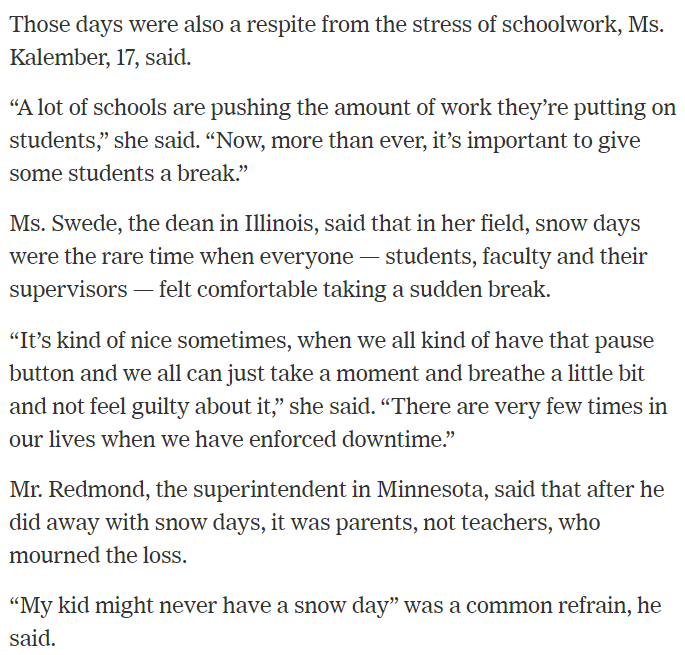 In-person learning is better — Don't take our word for this one, schools across the country are finding that not all students have responded well to remote learning and many more students are failing. Many districts have accelerated plans to safely provide hybrid or in-person options for students. Forcing a remote learning day on students in the event of snow may feel pragmatic, but in reality it's a step backward.
Instead of cramming in an ineffective remote learning day during a snowstorm just to meet a quota, perhaps we should consider a day of outdoor in-person classes (at social distance) in the spring instead!
Screen time overload — Remote learning was a practical tradeoff we had to make during the pandemic, but it doesn't come without some serious costs. This study being conducted by the National Institute of Health has shown early signs that "screen-time" for younger students has detrimental effects on (1) creativity and exploration, (2) social skill and language development, and (3) critical thinking and problem solving.
Physical activity — Snow Days are known for being a day that every student, with no scheduled classes, activities, homework, etc. wakes up to a magical fresh sheet of snow and runs outside to play – making snow forts, having snowball fights, building snowmen. The pandemic has shuttered traditional activities like PE class and many team sports. A day off to run around in the snow (with face coverings that were obligatory even before the pandemic) seems not only practical but essential for physical health when we are otherwise tied to our computer screens.
Lesson planning — teachers have been heroes throughout the pandemic: standing up remote learning (requiring 2 or 3 computers in many cases), re-writing lesson plans, and keeping students engaged is already a challenge. Teachers will attest to the fact that it feels like they have a different job this year because of how complex the remote learning transition has been.

Even while students may continue to learn from home, many teachers have been expected to work from school – to support in-person and hybrid classes, to have better access to materials (like whiteboards), and a better more stable connection on multiple computers. That means they may need to make the morning snowy commute to their setups.
Snow days are by their nature, unexpected. Setting up the same infrastructure at home on short notice (overnight) is not only unfair but sometimes impossible. Couple that with having to amend a lesson plan for a fully remote school day and it's clear it's not destined to run smoothly.
If something is destined to be done hurriedly and with compromises, its best to take a step back and plan something better.
Logistics for parents — any regular snow day in a prior year was already a logistical hurdle to make sure kids had supervision on short notice. With the pandemic, when remote learning became the norm, everyone experienced the difficulty of keeping students engaged and academically on track – some parents even had to work from home at the same time! If students are forced to be home, already resenting the loss of the tradition of snow days, it may be even harder to keep the fragile situation. A day of snow day games, playing outside in the snow, hot chocolate, etc. is a much more appealing day at home.
Tradition — this one might not appear as practical as the rest, but there is every reason not to ignore the magic and tradition of snow days. Not only has Snow Day Calculator gotten to share in the collective anticipation (waiting, wishing, asking, surprise) of an unexpected day off, but the magic and wonder far predates us – snow days are a tradition filled with rituals, superstitions, and are a day for families to create memories and spend time together and a time for parents to share with their children.
Amid a chaotic year that has taken so much away from us, we should make it a priority to preserve snow days. This NJ Superintendent has already made that commitment "as long as he is in charge" he will #PledgeToSnowDay because snow days are "a miracle of childhood."
Have more reasons? Share them with us on Facebook, Twitter or contact us.
Our Petition and Proposal
Sign our petition – we want to be able to share your voice with your school districts and state school boards
Share this article and trend our hashtags #PledgeToSnowDay #SnowDaysAreEssential to increase visibility
Put us in contact with the decision makers in your communities, those can be school boards, boards of education, or superintendents – we will be reaching out to everyone
Our proposal is simple: schools doing any form of in-person/hybrid instruction (including schools where just teachers access the school buildings) should continue to call snow days as they would in any other school year. Many have built these snow days into the academic calendar. It will give all our amazing teachers, students, and parents some normalcy in this chaotic year, let us take a collective breath to spend time with each other, and allow us to regain the sense of community this pandemic has threatened.
If you have comments or questions, or want to provide much needed news coverage, tweet us @SnowDayCalc with the hashtag #SnowDaysAreEssential or fill out our contact form.